For whom?
With our variety of mixing lines, Food Blending is able to mix both simple and the most complicated recipes into a homogeneous end product for our customers. We also have our own development centre. This means our customers can also count on Food Blending when developing new recipes.
Our customers?
Over the years, we have worked successfully with customers from different sectors. Almost all companies in the food sector mix products. Through our years of experience, we have built up expertise in mixing recipes for producers of products including:
Allergen-free products
Bakery products
Organic products
Cereals, grains and seeds
Clean Label products
Coatings
Confectionery
Desserts
Beverages
Functional food
Biscuits & crackers
Spice mixtures (seasonings)
Natural products
Breakfast cereals
Power foods
Snacks
Soups and sauces
Sports nutrition
Super foods
Meat products
Nutritional supplements
Dairy
…
Our strengths
Food Blending has several modern mixing lines. The risk of contamination with allergens during a production process must not be underestimated. Food Blending responds to this need and has a complete allergen-free production line and allergen-free storage options.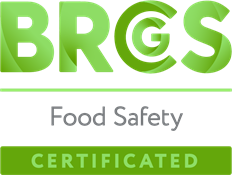 Would you like to receive our newsletter?